Description
Highlight
Suitable for any age group and all skin type (except acne breakout skin), who need a rapid glow, moisturising and brightening effect like "Shui Guang Needle".
*Not recommended for pregnant women or breastfeeding mom
Each box contains 3 packs
---
---
---
---
---
---
---
---
---
---
---
---
---
---
---
---
---
---
---
---
Patented high-and-low molecular weight hyaluronic acid
Rapid dissolving for in-depth firmness and suppleness
____________
Selected patented micro-molecular and low weight hyaluronic acid
Absorbs 1000 times its weight in water
Soluable upon water, rapidly penetrates and dissolves in deeper layer
Supports skin resilience and elasticity
Retains skin moisture Plump up and lifting
---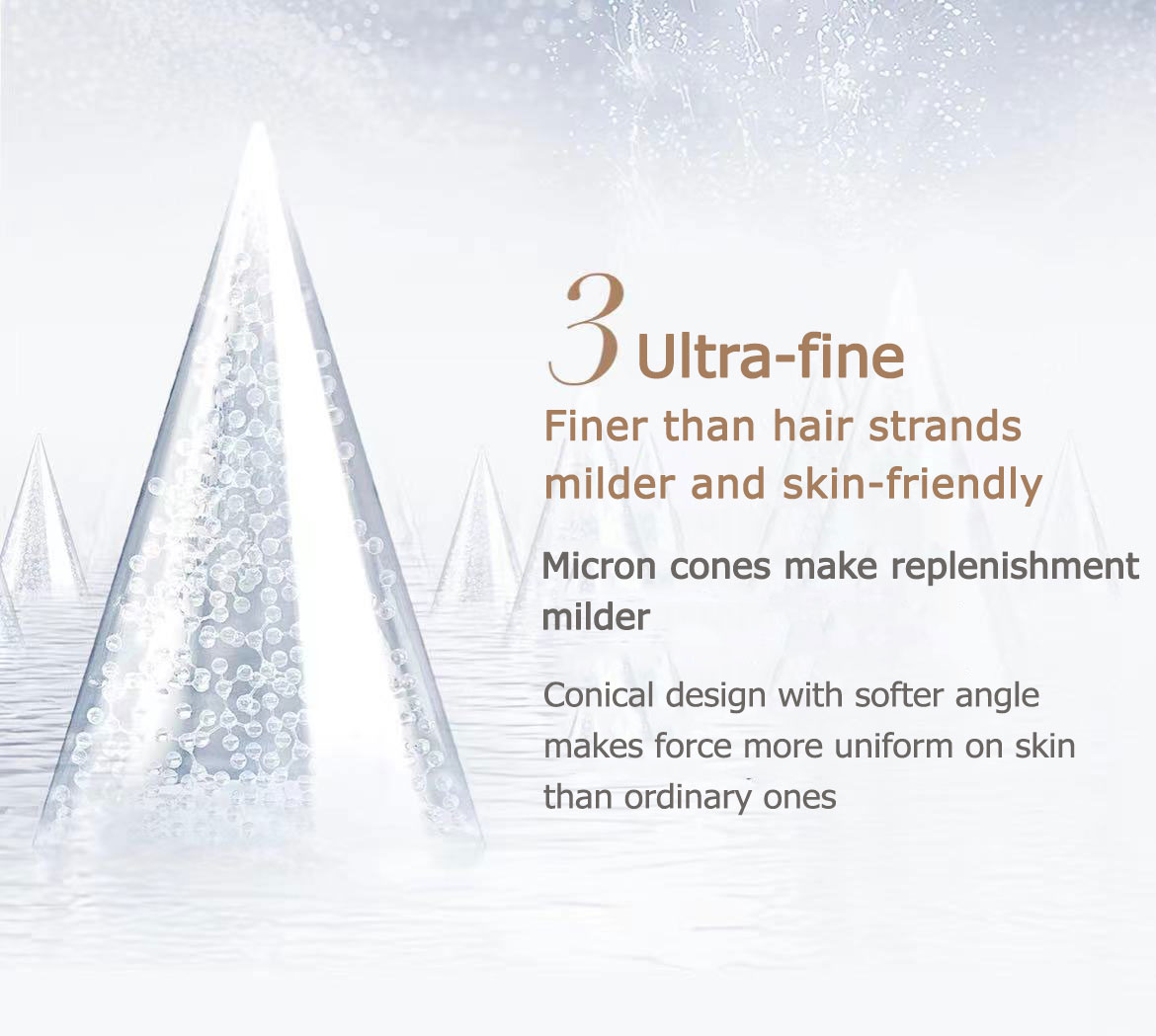 ---
---
---
---
---
1. What skin type and age group is Microcrystalline film suitable for?

It can be used by any age group and skin type who need instant moisturising and brightening result (except acne breakout skin, pregnant women or breastfeeding mom).

The micro film is customized according to the thickness and structure of the human facial skin. This patented hyaluronic acid and skin rejuvenation ingredients can penetrate deep into the bottom layer of our skin.
2. What is the difference between the Micro Brightening Mask and the ordinary Hydrating Brightening Mask?

Ordinary moisturizing/brightening mask mostly acts on epidermis layer, while the micro film mask can directly deliver brightening ingredients and a large amount of hyaluronic acid to deeper skin layers, ensuring that the basal layer of skin absorbs the moisturizing and brightening ingredients, instantly plump up and moisturizing skin. You shall see a more radiant skin through regular periodic use.
3. What is the difference between Mageline Firming Micro Eye Mask and Deep Brightening Micro Face Mask?

The composition of the microcrystalline pillars is different. The firming micro eye mask uses Tri-X Cell®MNW technology for anti-aging, firming and lightening, smoothing fine lines, firming and plumping; whereas deep brightening micro face film uses Tri-X Cell®MNB technology, wrapping the shui guang brightening ingredients, precisely rejuvenate skin, leaving skin smooth and elastic.

Another difference is the number of micro-pillars. The firming wrinkle reducing Micro Eye Mask uses 1800 micro-pillars to finely reduce wrinkles and is more suitable for skin around eyes. Micro Face Mask instantly moisturise and brighten skin with 4400 high frequency micro-pillars, giving skin an instant glow and radiant.
Reviews (0)
view all
back